Project Management
·
Headquarters- Castle Rock
CM/GC Construction Design-Build Manager
HEI Civil is an established heavy civil construction general contractor specializing in large-scale, complex infrastructure projects across diverse markets within Colorado.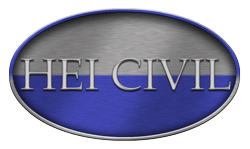 HEI Civil, Inc. is a full-service civil construction company. We offer a full range of construction services, including heavy civil highway construction, commercial, residential, oil fields, site development, dams and reservoirs, parks, and golf courses. 
We are seeking a highly motivated and experienced CM/GC Construction Design-Build Manager to join our team in our Castle Rock, CO office. The CM/GC Construction Design-Build Manager will work under the direction of the VP of Project Management and Estimating.
The Construction Design-Build Manager is part of the Project Management and Estimating Department and is responsible for the development and coordination of the pre-bid design elements on Design-Build including the schedule for design phases, the designer scope of work, the production and quality control of technical submission drawings and narratives, and the development of pricing documents.
Key Duties and Responsibilities include but are not limited to:
Coordinate with the estimating team to identify necessary pre-bid design input.
Offer technical and design input to assist in the preparation of documents for design-build pricing efforts.
Work as an estimating representative throughout the design process.
Prepare and formulate design scopes and negotiate price proposals.
Build and maintain relationships with consultants. Participate in subcontractor networking events.
Work with management and operations to determine tasks sent outside of the organization for engineering.
Responsible for the completion of project design tasks in accordance with project design criteria and project management plans.
Develops project budgets, schedules, and staffing plans for final design projects.
Facilitate design decision-making, including cost estimates.
Constant reviewing of design and associating documents.
Attend and lead design meetings with Estimators, Project Managers, and Subcontractors.
Controls and tracks the cost of the design and all engineering services.
Manages quantities and constructability throughout the design process for assigned design discipline.
Review and administer design engineering contracts.
Monitor and report progress against the design schedule on a weekly and monthly basis.
Partner with estimators, project managers, and superintendents to meet project objectives.
Ensure compliance of design documents with the RFP requirements.
Required Knowledge, Skills, and Abilities:
Strong team-building, interpersonal, problem-solving, decision-making, and negotiating skills.
Self-motivated with a strong work ethic and a passion to deliver exceptional service.
Good organization skills and follow through.
Ability to multitask in a fast-paced environment.
Strong verbal and written communication skills.
Detail oriented. Tasks must be completed quickly and correctly. The role requires both a people-orientation and an analytical/technical orientation.
Education and Experience
10+ years of directly related experience in design-build/CM GC project procurement and management of projects in both the pre-and post-award phases.
Experience with Heavy Bid and Heavy Job preferred.
Management roles, contributing to the management of large complex temporary works.
Prior work experience on projects valued at $50M+.
Established experience in highway and bridge project delivery is required; and experience in the delivery of projects in other transportation service sectors is desired.
Strong technical background as a design-build manager.
Experience administering engineering contracts for design-build projects.
Three or more years of managing a design team.
Physical Requirements:
Prolonged periods of sitting at a desk and working on a computer.
Must be able to lift up to 35 pounds at times.
Able to use hands for typing, writing, reaching, etc.
Work Environment:
Office-based work with varying temperatures.
Occasional visits to the field with variant weather conditions.
Job Type: Full-time, Exempt
Salary: Based on Experience
Benefits:
Health Insurance
Company vehicle or car allowance
Paid Time Off
401k
Six paid holidays
$10,000 company-paid life insurance
Voluntary dental, vision, life, and Colonial supplemental insurance
HEI Civil is proud to be an Equal Opportunity Employer. All aspects of employment are based on performance, competence, and business needs. We hire individuals without regard to race, national origin, ancestry, disability, medical condition, color, religion, sex, age, disability, sexual orientation, gender identity or expression, veteran status, or any other status protected by Federal, State or Local law.
Department

Project Management

Locations

Headquarters- Castle Rock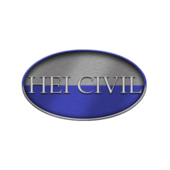 Contact
HEI Civil
Human Resources – Human Resources
Headquarters- Castle Rock
Project Management
·
Headquarters- Castle Rock
CM/GC Construction Design-Build Manager
HEI Civil is an established heavy civil construction general contractor specializing in large-scale, complex infrastructure projects across diverse markets within Colorado.
Loading application form
Already working at HEI Civil?
Let's recruit together and find your next colleague.