Project Management
·
Headquarters- Castle Rock
Structural Concrete Project Manager
HEI Civil is an established heavy civil construction general contractor specializing in large-scale, complex infrastructure projects across diverse markets within Colorado.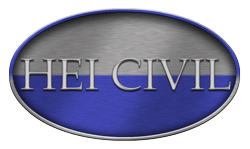 HEI Civil, Inc. is a full-service civil construction company. We offer a full range of construction services, including heavy civil highway construction, commercial, residential, oil fields, site development, dams and reservoirs, parks, and golf courses.
We are seeking a highly motivated and experienced Project Manager with experience in civil construction to join our team in our Castle Rock, CO office.

The Project Manager will work under the direction of the Senior Project Manager. The ideal candidate must be able to manage multiple projects at the same time.

Key Duties and Responsibilities include but are not limited to:
• Manage cost/change control, including change order review, negotiation, recommendations, delay analysis and ensure tracking of all key project documents (including submittals, RFI's, change orders, invoices and payments, lien releases, etc. are being enforced).
• Create and maintain weekly schedules to ensure Budget Management and Tracking.
• Ensure work is done in compliance with all relevant building and safety codes.
• Provide direction over contracts and subcontracts.
• Select and manage subcontractor and supplier relationships.
• Coordinate with Superintendents regarding schedules, labor, equipment, materials, subcontractors, suppliers, etc.
• Review costs and quality daily – quantities, pictures, etc.
• Inform General Superintendents and Field Operations Managers of significant budget busts and quality issues.
• Control and monitor Extra Work Orders
• Write and sign all EWOs before work is started.
• Plan revisions/pricing / distribution GS, FS, As-built Table
• File electronic copies of all Project Documentation procured by FS listed above.
• Procure and file electronic copies of ROW/Street Cut/Fire Line/Domestic Service/Permits/etc.
• Address project issues; cost and quality related.
• Review percent complete on phase codes with FS.
• Invoice approval / Tracking.
• Projections of each project on a weekly basis with FS/GS buy-in.
• Conduct weekly key project update meetings. Print and have all Recaps signed daily.
• Review the quality of HJ input daily – pictures, quantities, and notes.
• Other duties as assigned.

Required Knowledge, Skills, and Abilities
• Computer skills in Microsoft Office, Microsoft Project, and HCSS.
• Superior customer service skills required.
• Must be able to effectively communicate and manage subcontractors.
• Ability to budget, schedule, negotiate, and control costs.

Education and Experience
• 5+ years of experience with Civil and/or Heavy Highway Construction.
• Experience with structural concrete including storm structures and box culverts and civil construction required.
Physical Requirements:
• Prolonged periods of sitting
• Must be able to lift and carry up to 50 pounds

Work Environment:
• Office-based work with varying temperatures.
• Occasional travel to job sites with fluctuations in weather.

Job Type: Exempt, Full-time

Salary: $80,000 to $95,000 Based on Experience
Benefits:
• Health Insurance
• Paid Time Off
• 401k
• Six paid holidays
• $10,000 Employer paid life insurance
• Company-provided truck
• Voluntary dental, vision, life, and Colonial supplemental insurance available for purchase
HEI Civil is proud to be an Equal Opportunity Employer. All aspects of employment are based on performance, competence, and business needs. We hire individuals without regard to race, national origin, ancestry, disability, medical condition, color, religion, sex, age, disability, sexual orientation, gender identity or expression, veteran status, or any other status protected by Federal, State or Local law.
Department

Project Management

Locations

Headquarters- Castle Rock

Yearly salary

$80,000 - $95,000

Employment type

Full-time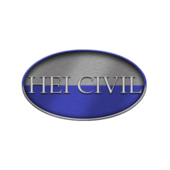 Contact
HEI Civil
Human Resources – Human Resources
Headquarters- Castle Rock
Project Management
·
Headquarters- Castle Rock
Structural Concrete Project Manager
HEI Civil is an established heavy civil construction general contractor specializing in large-scale, complex infrastructure projects across diverse markets within Colorado.
Loading application form
Already working at HEI Civil?
Let's recruit together and find your next colleague.