Estimating
·
Headquarters- Castle Rock
Senior Estimator
HEI Civil is an established heavy civil construction general contractor specializing in large-scale, complex infrastructure projects across diverse markets within Colorado.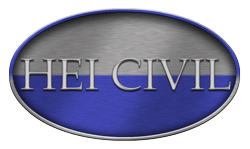 HEI Civil, Inc. is a full-service civil construction company. We offer a full range of construction services, including heavy civil highway construction, commercial, residential, oil fields, site development, dams and reservoirs, parks, and golf courses.
We are seeking a highly motivated and experienced Senior Estimator with experience in civil construction to join our team at our Castle Rock, CO office.
The Senior Estimator will work under the direction of the VP of Project Management and Estimating. The individual will be responsible for leading the Estimating Department in all facets. The ideal candidate must be able to manage and coordinate multiple estimators, as well as have the skills to make and maintain business relationships with clients.
Key Duties and Responsibilities include but are not limited to:
Overall management of the estimating team.
Thoroughly review all project documents and items required to assemble an estimate, create a budget, and guarantee the documents accurately reflect agreements made with the client to determine the scope of work.
Schedule bid reviews with Estimators and Field General Superintendents, and conduct site visits with Estimators before bid day.
Work with Estimators to develop a comprehensive understanding of the project and establish a project strategy and schedule.
Review all bids and scope issues within estimating.
Coordinate and provide updates to the VP of Estimating and Project Management.
Maintain an acceptable backlog and profit through estimating.
Create and retain excellent relationships with clients.
Assign responsibilities to the estimating team on each project.
Prepare instructions to bidders, bid form, and other bid solicitation information as required.
Maintain and communicate data on construction and material cost trends affecting project costs.
Prepare estimates by applying unit rates for man hours, labor, materials, and construction equipment costs in conjunction with cost determination, calculating extensions, the application of standard factors, overhead rates, and other fees.
Explore alternate means and methods to determine the most cost-effective alternative.
Collect, evaluate, and document historical cost information for the development of future estimates.
Conduct site visits to assess site conditions, design issues, and scope, and to determine how subcontractor pricing may be affected for a buyout.
Follow and create estimating procedures.
Develop an estimated schedule and meet the actual schedule set.
Assemble, review, and deliver estimates.
Aggressively market new and present clients.
Build effective relationships with customers, the accounting department, Project Managers, Superintendents, General Superintendents, subcontractors, and suppliers.
Find new places for projects to bid, e. private owners, engineers, municipalities, etc.
Maintain a level of involvement with projects throughout the building phase.
Participate in periodic reviews and visits to projects as appropriate.
Train and develop junior estimators.
Other duties as assigned by the manager.
Required Knowledge, Skills, and Abilities
Computer skills in Microsoft Office, Microsoft Project, and HCSS estimating software.
Ability to break down construction operations into a logical sequence of activities.
Superior customer service skills required.
Must be able to effectively communicate and manage subcontractors.
Attention to detail with the ability to recognize discrepancies.
Ability to work as part of a team throughout the pre-construction stage.
Must be able to meet deadlines and put in the time needed to get the job done.
Effective communication skills.
Strong organizational and interpersonal skills.
Education and Experience
10+ years of experience with Civil and/or Heavy Highway Construction.
Experience with underground utilities, Earthwork and Roadway preferable.
Physical Requirements:
Prolonged periods of sitting.
Must be able to lift and carry up to 50 pounds.
Work Environment:
Office-based work with varying temperatures.
Occasional travel to job sites with fluctuations in weather.
Job Type: Exempt, Full-time
Salary: Starting at $130,000; Based on Experience
Benefits:
Health Insurance
Paid Time Off
401k
Six paid holidays
$10,000 Employer paid life insurance
Company-provided truck
Voluntary dental, vision, life, and Colonial supplemental insurance available for purchase
HEI Civil is proud to be an Equal Opportunity Employer. All aspects of employment are based on performance, competence, and business needs. We hire individuals without regard to race, national origin, ancestry, disability, medical condition, color, religion, sex, age, disability, sexual orientation, gender identity or expression, veteran status, or any other status protected by Federal, State or Local law.
Department

Estimating

Locations

Headquarters- Castle Rock

Yearly salary

$130,000

Employment type

Full-time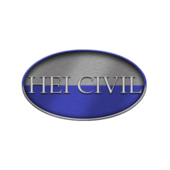 Contact
HEI Civil
Human Resources – Human Resources
Headquarters- Castle Rock
Estimating
·
Headquarters- Castle Rock
Senior Estimator
HEI Civil is an established heavy civil construction general contractor specializing in large-scale, complex infrastructure projects across diverse markets within Colorado.
Loading application form
Already working at HEI Civil?
Let's recruit together and find your next colleague.