Project Management
·
Headquarters- Castle Rock
Senior Project Manager
HEI Civil is an established heavy civil construction general contractor specializing in large-scale, complex infrastructure projects across diverse markets within Colorado.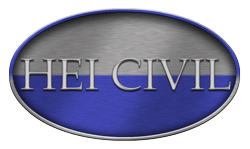 Looking for an opportunity to make a lasting mark on future generations and the communities they call home? Search no further, HEI is Colorado's unrivaled contracting leader for the past 50 years and we want you to join our team.
As a premier heavy civil construction company, we are dedicated to shaping the landscape of Colorado's Front Range and beyond. With a relentless focus on safety, quality, and production, we tackle diverse projects that range from roadways and bridges to water infrastructure and environmental restoration.
Our team is comprised of highly skilled individuals, just like you, who are ready to put their best boot forward. Get ready to unearth your true potential and dig into the exciting world of HEI Civil!
 We are seeking a highly motivated and experienced Senior Project Manager with experience in civil construction to join our team at our Castle Rock, CO office.
The Senior Project Manager will work under the direction of the VP of Project Management and Estimating. The individual will be responsible for leading the Project Management team in all facets. The ideal candidate must be able to manage and coordinate multiple projects and Project Managers, as well as have the skills to make and maintain business relationships with clients.
Duties and Responsibilities include but are not limited to:
• Overall management of the project management team.
• Thoroughly review all job costs and job issues with project managers.
• Support Project Managers during the contract negotiation process.
• Coordinate and provide updates to the VP of Project Management and Estimating.
• Assist Project Managers during the construction planning phase and schedule work to ensure deadlines will be met.
• Maintain an expected profit throughout construction.
• Create and retain relationships with clients.
• Review costs and quality daily.
• Monitor Extra Work Orders to guarantee the project stays within budget.
• Write and ensure all EWOs are signed before work starts.
• Print and have all Recaps signed daily.
• Procure all permits and licenses are obtained before the construction starts.
• Plan revisions/pricing/distribution GS, FS, As-built Table.
• File electronic copies of all Project Documentation procured by FS listed above.
• Procure and file electronic copies of ROW / Street Cut / Fire Line / Domestic Service / Permits / etc.
• Address and remediate project issues related to schedule, cost, quality, and quantities.
• Review progress on phase codes with Field Superintendent.
• Approve and track invoices.
• Forecast each project on a weekly basis with Field Superintendent and General Superintendent.
• Conduct weekly key project update meetings.
• Review the quality of HJ input daily – pictures, quantities, and notes.
• Maintain a level of involvement with projects throughout the building phase – take ownership.
• Inform the General Superintendent and the Field Operations Manager of significant budget busts or quality issues.
• Participate in periodic reviews and visits to projects as appropriate.
• Train and develop junior Project Managers.
• Other duties as assigned by the manager.
Required Knowledge, Skills, and Abilities
• Computer skills in Microsoft Office, Microsoft Project, and HCSS estimating software.
• Ability to break down construction operations into a logical sequence of activities.
• Superior customer service skills required.
• Must be able to effectively communicate and manage subcontractors.
• Attention to detail with the ability to recognize discrepancies.
• Ability to work in a team environment.
• Must be able to meet deadlines and put in the time needed to get the job done.
• Effective communication skills.
• Strong organizational and interpersonal skills.
Education and Experience
• 10+ years of experience with Civil and/or Heavy Highway Construction.
• Experience with underground utilities, Earthwork and Roadway preferable.
Physical Requirements:
• Prolonged periods of sitting.
• Must be able to lift and carry up to 50 pounds.
Work Environment:
• Office-based work with varying temperatures.
• Occasional travel to job sites with fluctuations in weather.
Job Type: Exempt, Full-time
Salary: Starting at $130,000; Based on Experience
Benefits:
• Health Insurance
• Paid Time Off
• 401k
• Six paid holidays
• $10,000 Employer paid life insurance
• Company-provided truck
• Voluntary dental, vision, life, and Colonial supplemental insurance available for purchase 
What Safety means to us!
Our unwavering commitment to safety creates the foundation for a rewarding career, where your well-being is our top priority. Experience a company that invests in advanced safety protocols, providing you with the tools and support needed to excel while ensuring your security. At HEI, every employee has the power to halt any job site if safety concerns arise. Join our team and become part of a workplace where your voice matters.

HEI Civil is proud to be an Equal Opportunity Employer. All aspects of employment are based on performance, competence, and business needs. We hire individuals without regard to race, national origin, ancestry, disability, medical condition, color, religion, sex, age, disability, sexual orientation, gender identity or expression, veteran status, or any other status protected by Federal, State or Local law.
Department

Project Management

Role

Senior Project Manager

Locations

Headquarters- Castle Rock

Yearly salary

$130,000

Employment type

Full-time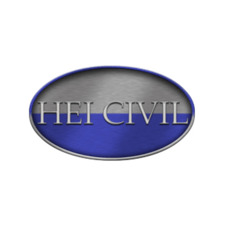 Contact
HEI Civil
Human Resources – Human Resources
Headquarters- Castle Rock
Project Management
·
Headquarters- Castle Rock
Senior Project Manager
HEI Civil is an established heavy civil construction general contractor specializing in large-scale, complex infrastructure projects across diverse markets within Colorado.
Loading application form
Already working at HEI Civil?
Let's recruit together and find your next colleague.